Additions, Alterations and Remodels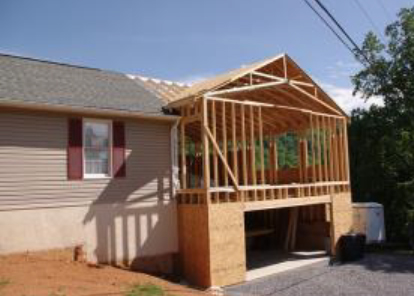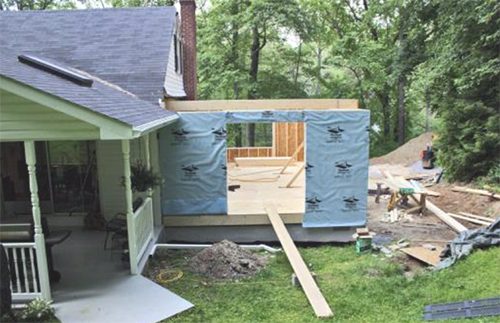 Do I need a permit? Yes, most of the time.
Yes, for the construction, reconstruction, alteration, repair, movement to another site, removal, or demolition of any building or structure. This includes, but not limited to, adding new space on an existing structure, adding to the footprint of an existing structure, enclosing carports or garages, adding sunrooms or three season rooms, finishing an unfinished attic.
Yes, a Plumbing Permit is required for Irrigation Systems and for the installation, extension, relocation, replacement or repair of a plumbing system. This does not include minor repairs or replacements of fixtures as long as they do not disrupt the original water supply, waste or ventilation system.
Yes, an Electrical Permit is required for the installation, extension, alteration of electrical wiring. This does not include repair or replacement of fixtures, switches, receptacles having the same voltage and amperage as long as the work is performed by a licensed individual. No, on non-structural work where the job cost is less than $15,000 on a single family residence. Such as replacing windows, doors, exterior siding or the pickets, railings, stair treads and decking of porches and exterior decks.
How do I get a permit?
Fill out a building application. Available in our office, on the Forms and Applications page, or fillable online.
Items to turn in with Application
Zoning/Land Use Permit
Details address, setbacks and other information about the lot. Available from the Zoning Jurisdiction for the lot address.
Environmental Health Permit
Shows septic system location, well location and drawing of the lot. Available from Environmental Health Department at (919) 989-5180.
Site Plan
If you reside in the County, see requirements on Residential Site Plan requirements. See Handouts and Building Information for more information.
Otherwise, you will need to check with your local municipality.
Structural Plans - 2 sets
Plans must meet the current edition of the NC Residential Building Code.
Show front, rear and side elevations and type of wall covering.
Footing, slab, pier and foundation details
Notes on anchor bolts or tie down requirements
Floor system, sizes of girders, joist and spacing
Floor plan, names of rooms, location of walls, windows and doors, sizes, header sizes, point loads
Details on brace walls if needed
Roof and ceiling details including joist and rafter size, spacing, direction and supports
Truss layouts
Energy details, insulation values
*Enclosing Existing Carports and Garages
If enclosing an existing carport or garage into finished square footage, we will need verification of the footing and foundation prior to start of construction.
The depth and thickness of the concrete will need to meet the minimum requirements for footings as set forth in the 2018 NC Residential Code.
A vapor barrier will have to be installed if room will be heated.
Insulation will have to meet the current energy requirements for the floors, wall and ceiling.
*Closing In an Existing Deck to a Sunroom or Three Season Room
Construction on an existing deck structure can be done via one of two options. The first is to install a new footing/foundation providing the existing floor system can carry the anticipated floor load. The second option is to provide a detailed structural analysis report from a Professional Engineer regarding the existing system.
Construction supported by piers only shall provide provisions for insulation and duct protection. If protection is achieved by closing the crawl space, adequate ventilation will be required.
*Finishing An Unfinished Attic Space
Verification will be required to show existing floor system will support the anticipated load for the room. If room is located over a garage, the floor will have to meet the current insulation requirements, ceiling in garage will need to meet sheetrock requirements and room will have to meet egress requirements.
*Engineered Pre-Manufactured Sunrooms
Plans must include information regarding compliance to current Energy Code.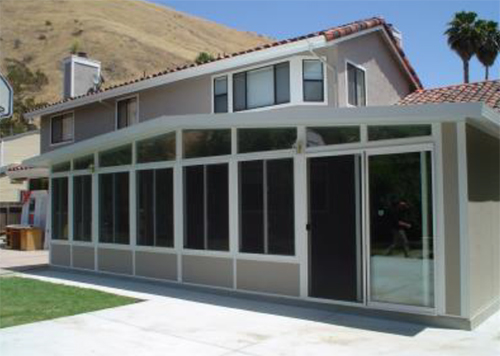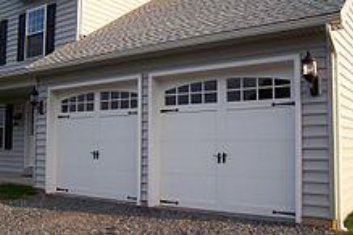 Can I do the Work Myself?
Yes, if you are the homeowner, reside there and you will be the one performing the work.
You must sign the Owner License Exemption Form and you must reside at the same property for one year after work is complete.
Jobs costing less than $30,000 may be done by an unlicensed contractor.
Electrical, Plumbing and Mechanical must be done by a licensed individual if not done by the homeowner, who resides at the property.
Fee Schedule
Addition to Home – Including Attached Garages and Carports:
Land Use/Zoning Fee: $12.50
Building Permit Fee: $200 for the first 400 Sq. Ft.; $0.30 per Sq. Ft. over 400
Electrical – if needed: $60
Plumbing – if needed: $60
Mechanical – if needed: $60
Homeowners Recovery Fee applies to General Contractors Only $10
View the full Permit Fee Schedule.